http://feedproxy.google.com/~r/hackaday/LgoM/~3/3SkA8zDZnmo/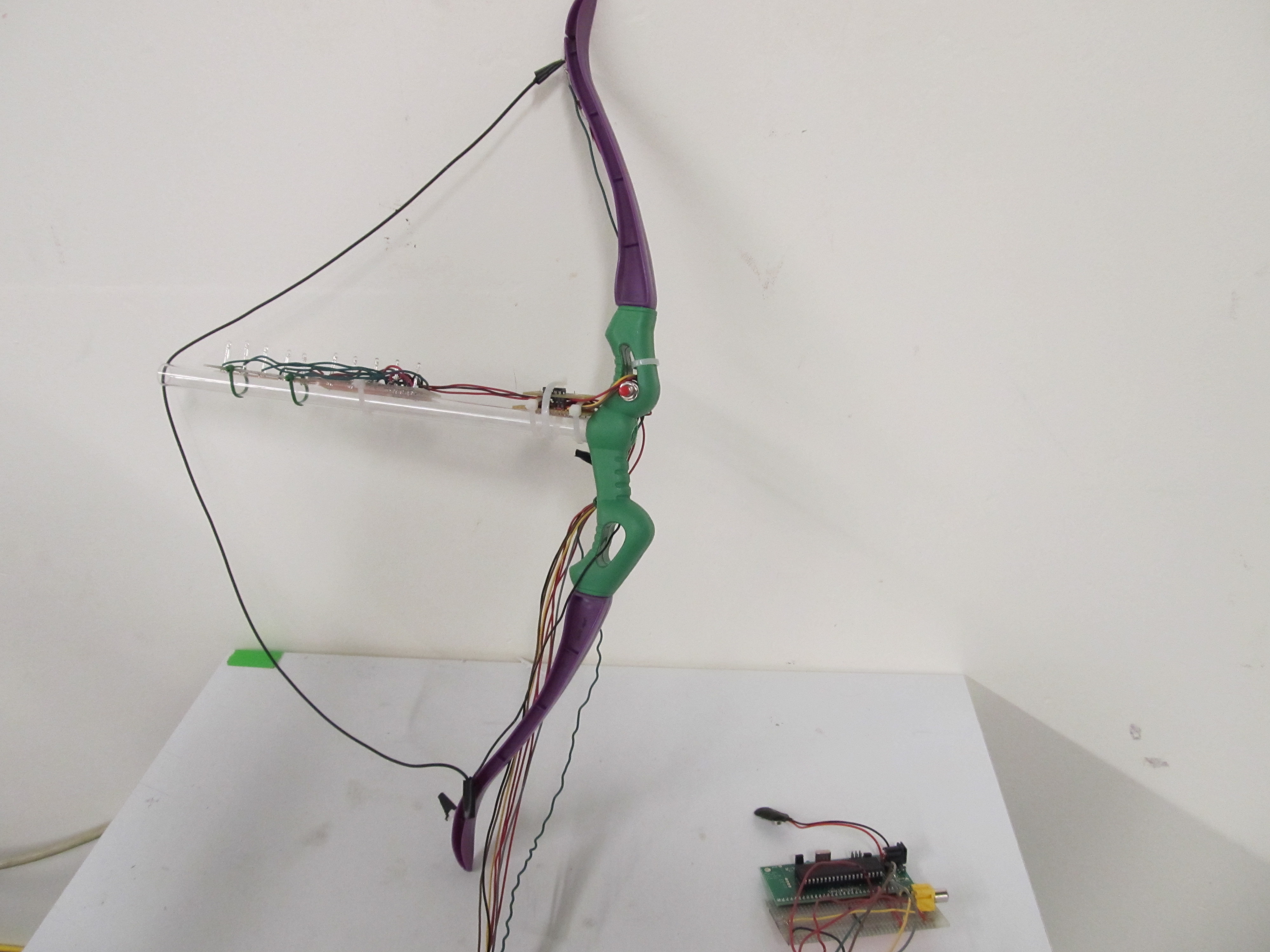 Inspired by playing The Legend of Zelda video game series, Cornell University students [Mohamed Abdellatif] and [Michael Ross] created a Virtual Archery game as their ECE 4760 Final Project.   The game consists of a bow equipped with virtual arrows and a target placed about 20 ft away. The player has three rounds to get as high of a score as possible. A small display monitor shows the instructions, and an image of where the shot actually hit on the target.
Pressing a button on the front of the bow readies a virtual arrow. A stretch sensor communicates with a  microcontroller to determine when the bow string has been drawn and released.  When the bow is drawn, a line of LEDs lights up to simulate a notched arrow. The player aims, and factors in for gravity. An accelerometer calculates the orientation of the bow when fired. The calculated shot is then shown on the display monitor along with your score.
This immediately makes me think of Laser Tag, and feels like a product that could easily be mass marketed. I'm surprised it hasn't been already. Good work guys.
[via Hackedgadgets]
Check out the video demonstration after the break:
Filed under: Microcontrollers, toy hacks, weapons hacks